Help Protect Your Practice Against Lawsuits:
Enroll Today for a Safer Practice Tomorrow!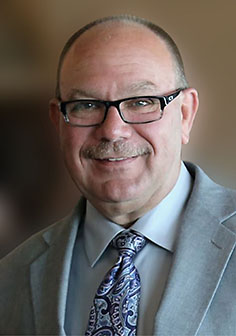 John E. Hoopman, CMLSO is the Medical Laser Safety Officer and Laser Specialist for the University of Texas Southwestern Medical Center in Dallas, TX. He has more than eighteen years experience with lasers in research, surgical and clinical applications. John is nationally and internationally recognized as a leader in patient advocacy and is an active and guiding member of organizations like the ANSI Z136.3 laser safety committee, past vice chair of the ANSI Z136.3 and a consultant to the Texas State Board of Medical Examiners and the Texas Bureau of Radiation Control concerning laser safety.
Learn at Your Own Pace with this Engaging Online Course
This course was developed as a means to provide comprehensive education regarding the safe and effective use of medical lasers in a healthcare practice. It is well known that having proof of documented, thorough education is the single most effective way to help reduce potentially litigious situations. With this in mind, we are pleased to launch this course, Foundations of Light & Laser.
"Wonderful, informative, awesome, educational, entertaining. This should be mandatory!"
"Best laser / IPL advance training ever! Supporting materials were great!"
"Working with lasers for 6+ years, this has been a great training and learning experience. Very happy to have taken this course."
Discover the Many Benefits of Upholding the Highest Standards of Laser Study
The need for comprehensive, evidence based education on lasers in medicine is the first step in building your foundation in light-based medicine. The content within this course is founded on and supported by published peer-reviewed publications and research.
Learning from an unbiased, non-sales perspective will give you the knowledge to help you evaluate new technologies and how to adjust your current devices to improve outcomes while decreasing the potential of complications.
The Foundations of Laser & Light program provides comprehensive base knowledge in laser physics and laser safety to physicians, nurses, and other healthcare providers who utilize medical laser systems in the care of their patients. This program is structured to comply with the Training Programs / Certification and Credentialing recommended by ANSI Z136.3, 2011 "American National Standard for the Safe Use of Lasers in Health Care" Section 5.2.2 and 5.2.3.
Physicians: $795 Extenders: $595
Once completed, review at any time
— reference materials included
Enroll Today!

Click Here to Find Out More...